Moving to Singapore? How to choose the right international school for your child
Are you moving to Singapore and looking for the right international school for your child? With so many options available, it can be overwhelming to make the right decision. In this article, we will guide you through the process of finding the perfect international school for your child.
Do Your Research Online
Before you start visiting schools, it's essential to do your research online. You can start by visiting the school's website and social media pages to get a feel for its values, academic programs, and facilities. You can also join Facebook groups and forums to get insights and recommendations from other parents.
Make a List of Your Top 3 Choices
Once you've done your research online, it's time to make a list of your top 3 choices. Consider factors such as location, school size, curriculum, and co-curricular activities. It's important to involve your child in the decision-making process and consider their needs and preferences.
Schedule a Trip to Visit the Schools
After you've made your list of top 3 choices, schedule a trip to visit the schools and review the housing options. It's essential to visit the schools in person to get a better sense of the facilities, teachers, and students. You can also explore the surrounding area and evaluate if it's suitable for your family's needs. Some schools host Open House events so it's a good idea to check if there are any upcoming events before you plan a trip.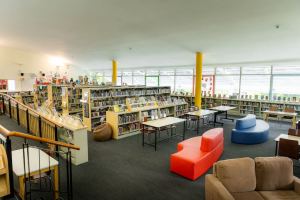 Tour the Schools
During your school visit, take the time to tour the school facilities, classrooms, libraries, and sports facilities. You can also meet with the academic leadership and teachers to get a better sense of the school's culture and community. Don't hesitate to ask questions and clarify any doubts you may have.
Understand the Application Process for Each
After you've toured the schools, it's essential to understand the application process for each school. Each school may have different requirements and deadlines, so make sure to plan accordingly. Depending on your child's English level some schools may also require an interview or entrance test, so prepare your child accordingly.
Fill in the Application
Once you've gathered all the necessary information, it's time to fill in the application form. Make sure to read and follow the instructions carefully and provide all the required documents. You will likely need to pay an application fee.
Wait for the Offer
After submitting your application, it's time to wait for the school's offer. The waiting time may vary depending on the school and the number of applicants. Don't hesitate to follow up with the school if you have any questions or concerns.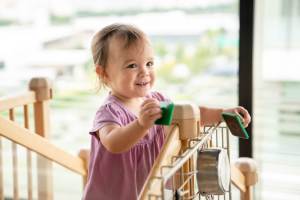 Things to Consider When Selecting a School
When selecting a school, there are several factors to consider. Remember to ask questions while you're on the school tour. Here are some things to keep in mind:
Academic Excellence
Consider the school's academic programs, faculty qualifications, and student achievements. What are the school's results for International Baccalaureate or A Levels? What is the experience level of the teachers? Ask for the teacher profile of someone from your child's year group.
Culture and Values
Evaluate the school's culture, values, and disciplinary policies. Ensure that they align with your family's beliefs and expectations. Ask how does the school celebrate diversity? How are the values of the school taught to their students? Ask for examples.
Curriculum
Consider the curriculum and teaching methodologies. Determine if it matches your child's learning style and academic goals. Many international schools in Singapore offer a choice of English-based curricula, such as Australian, English and American curricula. Here are the main differences between these three curricula in the context of Singapore international schools.
Campus and Facilities
Assess the school's facilities, including classrooms, laboratories, libraries, sports and art facilities. How big is the library and can students borrow books? How modern are the classrooms? Does the school have any special equipment such as 3D Printer? What musical instruments does the school have?
Co-Curricular Activities
Evaluate the school's extracurricular activities, including sports, music, arts, and community service programs. In the fast-paced world, we live in today, academic excellence alone is not enough to prepare students for the challenges ahead. Co-curricular activities provide students with opportunities to learn and grow outside of the classroom and prepare them for life beyond academics. What CCAs does the school offer? What are the popular activities among the students?
Communication with Parents
Assess the school's communication channels with parents, including newsletters, parent-teacher conferences, and online platforms. Will the school provide regular updates regarding your child's development? How often are the parent-teacher conferences?  
In conclusion, finding the right international school for your child in Singapore requires careful research, planning, and evaluation. Consider your child's needs and preferences, and involve them in the decision-making process. Don't hesitate to ask questions and seek advice from other parents and educators. With the right approach, you can find the perfect school for your child and ensure their academic success.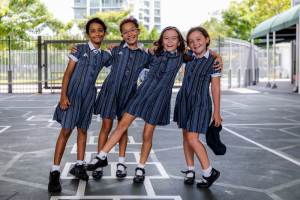 Visit the Australian International School
If you are searching for a high-quality school that can provide your child with an exceptional education, look no further than the Australian International School. Our school offer a range of outstanding academic programs that are designed to challenge and inspire students to reach their full potential.
In addition to academic excellence, our school prioritises instilling strong cultural and moral values in our students. We believe that teaching respect, opportunity, and achievement, as our school values, are just as important as teaching math and science. Our commitment to fostering a supportive and inclusive learning environment is evident in everything we do, from our diverse student body to our compassionate staff.
When it comes to curriculum, our school is dedicated to providing a well-rounded education that prepares students for success in a rapidly changing world. Our curriculum is designed to be engaging and interactive, with a strong emphasis on critical thinking, problem-solving, and creativity. We also offer over 300 Co-Curricular Activities (CCAs), including sports, robotics, chess, graphic design and more, to help students develop their passions and interests outside of the classroom.
If you are interested in learning more about our school, we invite you to contact us here to arrange a tour. Don't miss out on this opportunity to provide your child with an exceptional education. We look forward to hearing from you!