Schools for Schools
Raising money is never an easy feat. But after almost 10 months of brainstorming, prepping and planning the Schools for Schools team of students raised $25,000.
The Schools for Schools co-curricular activities (CCA) is a Year 11 Legacy project. The 14 strong group spent the past year coordinating fundraisers for our sister schools in India and Nepal. From bake sales to barbecues, sporting events to talent shows. The team enjoyed every moment knowing that their initiatives would result in better education opportunities for those who are not as privileged as we are at AIS.
AIS partners with the Himalayan Trust and REED (Rural Education Environment Development), a local NGO to support schools in the Everest region of Solokumbu. According to the United Nations Development Program, the current illiteracy rate in Nepal is 32% of the population. For girls above 15, it is 40%.
Year 11 students brainstorm fundraising ideas, plan their projects and deliver them to the community. To date, over $380,000 has been raised and shared to our projects in Nepal. With this, the schools have been able to provide:
New buildings – classrooms, library, teacher hostel (some teachers were walking 2 hours each way per day from their family homes), computer lab with old AIS computers
Teaching resources – books, sporting, science equipment, classroom equipment
English, Maths and Science teacher salaries (ongoing)
English readers supplied by REED & Room to Read
Classroom furniture
A vegetable garden at Phaplu community school
Donations to support the Phaplu Vocational training centre
Direct donations to REED – The rural education and environment development board of Nepal
Stationery Drive
Although not part of the School for Schools CCA, we started the year in Year 7 with a stationery drive. The year 7s designed posters to raise awareness of AIS's relationship with REED. Each STRIVE class collected an item of stationery and it was boxed up and shipped to Nepal. A special thanks to Scan GL for donating the shipping space and getting the items safely to the students.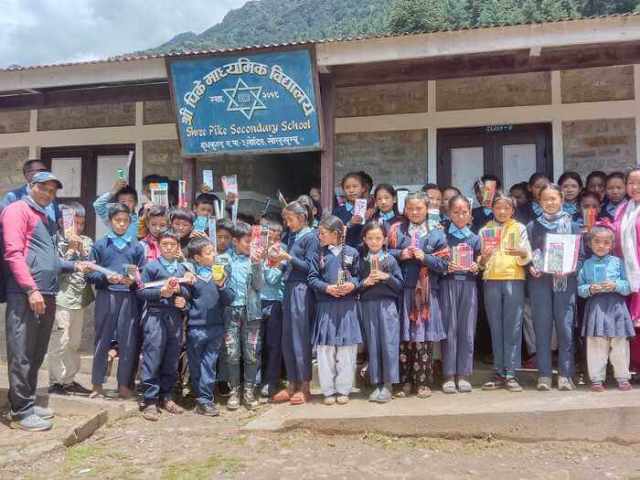 Icy Bon Bon Sale
All AIS students who have been here since elementary school will remember the excitement of going to lunch, walking to the canteen, and seeing Icy Bon Bons for sale. The good memories attached to the cold treat would forever leave a mark on the students as a highlight of their earlier years. Setting up the Icy Bon Bon sales brought back this nostalgia for some and the sociocultural love for these spread across the school.
12 for 12
12 for 12 is a student-led 12-hour physical activity challenge, initiated by students from the School for Schools CCA to raise funds to provide an education for less privileged Nepali children.This year 12 for 12 finished with 28 exhausted students who completed 12 hours of strenuous activities. Starting at 6AM, a number of volunteers happily swam for two hours before the running segment of the event began. A highlight of the event was being able to cycle to Bishan Park in small groups with a teacher for a few hours until it was time to depart and cycle back to school for the next part.
"The charity event left us with a feeling of gratitude as we realised how lucky we were to be able to participate in this event and help children in Nepal and India," said team member Zara Collyer.
AIS Talent Show
The Schools for Schools team were so excited to bring back the AIS Talent Show for students to showcase their stunning skills, talents and prowess. Our team organised auditions for students from Years 9 to 12 to scout great performers for the event. With an amazing variety of acts confirmed, we thereafter held soundchecks, planned the stage equipment and practised on the microphone to prepare for the big night. It was truly rewarding to see the packed theatre buzzing, laughing and cheering to watch the exciting acts.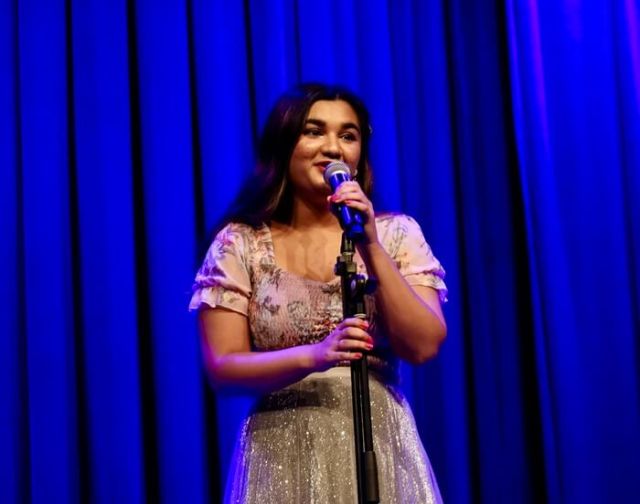 Film Friday
Hanging out with your friends while watching one of your favourite movies, what could be better?
It's certain that the 50 or so students that attended the Schools for Schools Film night felt the same way. As a collaboration between the International Prefects and the team, students from Years 1-11 were able to enjoy watching the movie "Moana" and munch down on a good sausage straight from the BBQ. It was so lovely to see both Elementary and Secondary students come together to watch such a heartwarming and entertaining movie.
Halloween and Easter Baking competitions
Baking is always popular among AIS students so it was an excellent opportunity for us to show off our icing skills and feed our friends! Students from Years 6-11 spent their weekend baking all sorts of wonderful creations which they then sold to secondary students for $2 a slice. Most cakes sold out within five minutes!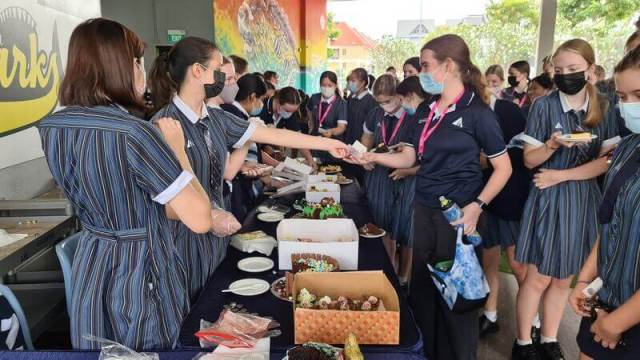 Book Week and Christmas Book Sales
As part of the Book Week celebrations the Schools for Schools Book Team arranged sales of second hand books outside the Music and Drama department. Selling one for $2 or three for $3, the team raised $1,662. Due to the success, the team organised a final fundraising event in Week 10 for students to buy a Christmas book for their friends and family. It was so amazing to see the love of reading across the school!
AIS co-curricular activities (CCAs)
Co-curricular activities (CCAs) are an important part of the international school education for AIS Elementary and Secondary Schools. All students are encouraged to participate in the many varied opportunities that surround them both inside and outside the classroom. If you would like to know more about our CCA program and life at AIS, contact our Admissions team here.