An Alumni's Journey from Australian International School to Forbes 30 Under 30
The following responses can be attributed to
Rachael De Foe, Founder and Managing Director of Redefy
In this exclusive interview, we have the pleasure of introducing Rachael, a remarkable alumni of the Australian International School, who studied Australian NSW Higher School Certificate (HSC) at the school from 2009 to 2011. With an impressive track record and numerous accomplishments, Rachael exemplifies the excellence that emerges from the school. She is also the Founder and Managing Director of Redefy (www.rdfy.co) and has been selected for the prestigious Forbes 30 Under 30 list. Join us as we delve into Rachael's journey, gaining insights into her experiences, achievements, and the invaluable lessons she has learned along the way.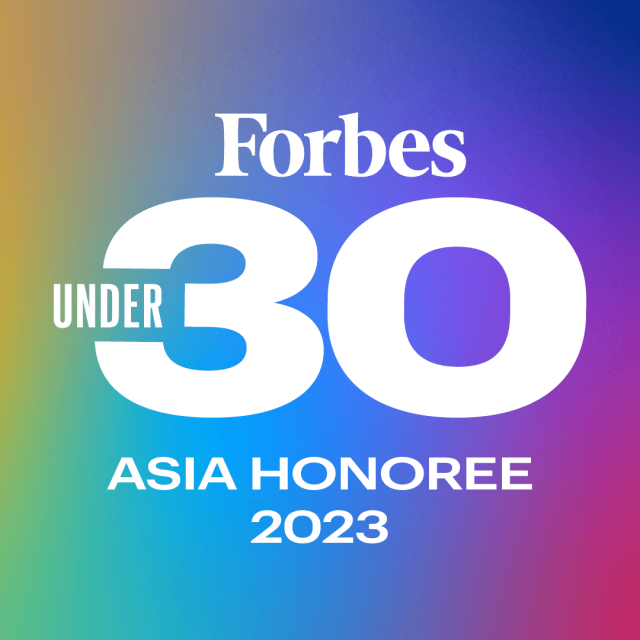 Congratulations on your selection for the Forbes 30 Under 30 list!
Rachael expresses her gratitude for being recognised and shares her excitement about Redefy, her company, being acknowledged: "I've been embracing this moment as a way to reflect on the journey that's been while drawing inspiration for what's to come. It's incredible to see the work my team and I have done being recognized on such a global stage."
As a trailblazer in the field of StratComms, Redefy challenges traditional norms and presents a new way forward in the communications industry.
The journey that led to the selection
Redefy was established in 2020 by Rachael, driven by her dissatisfaction with the available career options in the communications industry. Rachael explains, "I launched my company in 2020 to fill the gap I saw in Southeast Asia's early-stage startup space — a need for reputation work that focused on building credibility and diving deep into the nuances of effective communication." Since then, Redefy has partnered with visionaries and journalists to share impactful stories that resonate deeply with people, sparking meaningful conversations and driven real-world change.
The role of education at the Australian International School
As an alumni student of the Australian International School (AIS), Rachael attributes part of her success to the people she met during her time there. Reflecting on the time she shares, that "the people I met during my time at AIS played a big part in expanding my worldview." She sees unconventionality and change as opportunities to open more doors, thanks to the education she received.
Overcoming challenges to reach remarkable milestones
Rachael discusses the challenges faced by Redefy, stating, "Shifting the mindset around what effective communication could look like was one of the biggest hurdles." Redefy emphasizes the importance of quality and depth in crafting narratives, rather than simply pushing content without purpose. By consistently delivering exceptional results and showcasing the business impact of their unique approach, they gained trust and recognition.
Pushing boundaries and bringing something new to the industry
Redefy supports founders across diverse verticals such as spacetech, fintech, maritime, venture, and sustainability. Rachael shares, "It's an honor to have played a part in shaping these industry stories alongside some truly exciting companies." Beyond Redefy, she is active in Singapore's entrepreneurial ecosystem, having co-founded the Fintech Angel Operators and supported initiatives like SEAcosystem and dothemath.tech. She also manages The SG Boys, a Singaporean LGBTQ podcast, contributing to raising awareness and driving positive change.
Advice for those seeking their passion or purpose
Rachael offers valuable advice, stating, "I don't believe passion and purpose are things you can find, they're something you chase." She encourages individuals to be genuinely curious about the world, engage in conversations, and ask insightful questions.
School pressure and advice to the younger self
Reflecting on her time at AIS, Rachael acknowledges that being an all-rounder was not attainable for her due to various subjects she struggled with. She shares three valuable insights: embracing failure as a positive learning experience, recognizing the concept of work-life harmony instead of work-life balance, and seeking humanity in people, including oneself.
Making a lasting impact in the industry and community
Rachael's hope is that Redefy's unconventional work will inspire founders and industry peers to approach communications differently. By challenging norms, she aims to create a lasting impact and drive positive change in her industry and community.
Managing expectations and staying focused on goals
To manage expectations and remain focused, Rachael emphasizes the importance of organisation and prioritization to manage expectations and stay focused on goals. She advises, "Everything might be important, but not everything is urgent."
Once again, we express our heartfelt gratitude to Rachael for generously sharing her time with us and allowing us the privilege of delving into her inspiring story. Her willingness to open up and provide insights into her remarkable journey is truly appreciated. We are grateful for her contribution to inspiring others through her experiences and achievements.
Connect with us
If you're an alumnus of Australian International School, we invite you to connect with us and share your journey. Your stories and successes inspire future generations and showcase the impact of our education on global citizens. Visit our official alumni page here for more information on how to get involved, reunite with fellow alumni, and stay connected with the AIS community.
Together, let us continue to celebrate the achievements of our remarkable alumni and foster a supportive network that encourages growth, collaboration, and lifelong connections.