The Australian International School's Unique School Calendar
When it comes to choosing the right school for your child, the academic calendar plays a crucial role. The Australian International School (AIS) in Singapore stands out for its well-designed school calendar, which caters to the diverse needs of its students. In this article, we will explore the reasons why AIS has a unique school calendar and how it optimises learning, facilitates global connections, and caters to the needs of expat families.
Four Intakes with Flexible Enrollment
AIS offers four intakes throughout the school year (January, April, July and October), allowing students to join at any time. This approach allows families relocating to Singapore to integrate their children into the educational system. It eliminates the stress of waiting for specific enrollment periods and ensures a smooth transition for students coming from different educational backgrounds. 
The AIS academic calendar divides the school year into two semesters. This arrangement allows for a seamless transition for students coming from both Northern and Southern Hemisphere school systems. By providing continuity in education, AIS ensures that students can smoothly adapt to their new learning environment, no matter where they are from.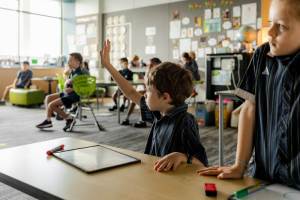 A Globally Relevant Calendar
One of the key advantages of the AIS school calendar is its global relevance. As a school catering to a diverse international community, AIS recognises the importance of accommodating students from both the Southern and Northern Hemispheres. By adopting a calendar that aligns with both systems, AIS ensures that students face minimal disruptions in their education, regardless of where they come from.
Optimal Learning Periods
AIS breaks each term into 10 weeks, which research has shown to be an optimal learning period for students. This approach allows students to delve deeper into their subjects without feeling overwhelmed or fatigued. The shorter terms help maintain a higher level of focus and engagement, leading to more effective learning outcomes. AIS is an International Baccalaureate school, and its designed term durations offer students ample time to engage in comprehensive learning, adequately prepare for exams, and effectively complete their coursework.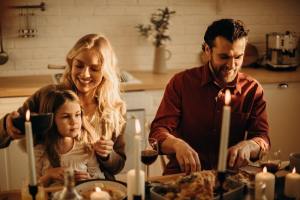 Balanced Holidays
Summer and mid-year holidays are an essential aspect of any school calendar, and AIS has carefully balanced these breaks. In contrast to traditional school calendars with extended summer holidays, AIS offers shorter breaks of only four weeks. This approach prevents significant learning loss during extended breaks and ensures that students remain in optimal learning mode.
Best Fit for Expat Families
AIS understands the needs of expat families and has designed its school calendar to accommodate their lifestyles. With two four-week holiday periods, one in December and the other in July, families have the opportunity to spend quality time together and even travel to their home countries. Additionally, these breaks offer the chance to explore easily accessible destinations across the world, fostering global connections and experiences.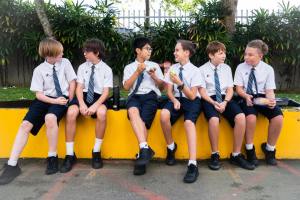 The Australian International School has a unique international calendar
The Australian International School stands out for having one of the best school calendars in Singapore. Its commitment to optimising learning, catering to the needs of expat families, and aligning with global education systems sets it apart. The thoughtfully designed calendar not only supports academic excellence but also provides students with a well-rounded and enriching educational experience. If you're interested to learn more about the Australian International School in Singapore, enquire today.