AIS Community Book Drive for Library in Cambodia
At the Australian International School in Singapore, the entire community is coming together to support a worthy cause: the building of a community library in Cambodia. The project is being undertaken in partnership with Scan Global Logistics and the Angkor Kids Centre, and it is truly inspiring to see the entire school community come together in support of this heartwarming initiative.

Our Partners
The Angkor Kids Centre (AKC) is a non-profit, non-political, non-religious community-based educational centre established to help educate children in Siem Reap Province, Cambodia. The centre is located 27 kilometres away from the provincial centre, and it serves a population of approximately 2,500 people. Volunteers from the Centre are working on the library construction and the library is anticipated to be ready to open in June 2023.
Scan Global Logistics is a company that specializes in providing logistics solutions to businesses and organizations worldwide. With this project, Scan Global Logistics is partnering with the Australian International School in Singapore to deliver much-needed books to the Angkor Kids Centre in Cambodia.


The Book Drive Initiative
The AIS Community Project Book Drive initiative would not have been possible without the support and efforts of many of our AIS staff and students. The students of Year 5 and Year 11 have been helping to organize donation bins by Gate 3, while secondary students have devoted many break times and lunch times to sorting and box books.
The book drive has been a huge success, with hundreds of books donated by the AIS community. In total, we collected 108 boxes! These books will be used to help build a community library in Cambodia, where they will provide educational resources to children and adults alike.

The Importance of Education
The project is important because it highlights the vital role that education plays in the lives of children and communities around the world. Education is a key driver of economic growth, social development, and personal empowerment. By providing access to education, we can help lift people out of poverty and improve their lives in countless ways.

The Angkor Kids Centre is doing important work in this regard, by providing educational opportunities to children who might not otherwise have access to them. AIS is proud to partner with the centre to make a meaningful difference in the lives of the children it serves.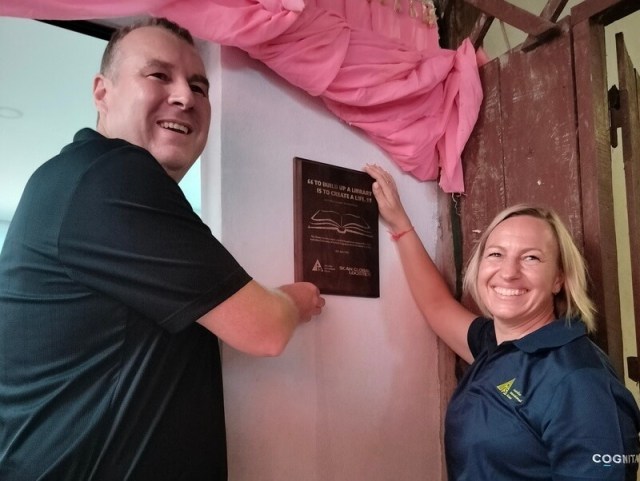 Opening Ceremony
On 13 June 2023, a group of dedicated AIS teachers proudly represented the Australian International School at the Library opening ceremony at the Angkor Kids Centre (AKC). This special event was graced by AIS and the other sponsor Scan Global Logistics, as well as the enthusiastic participation of the children and teachers from the centre, creating an atmosphere filled with excitement and anticipation.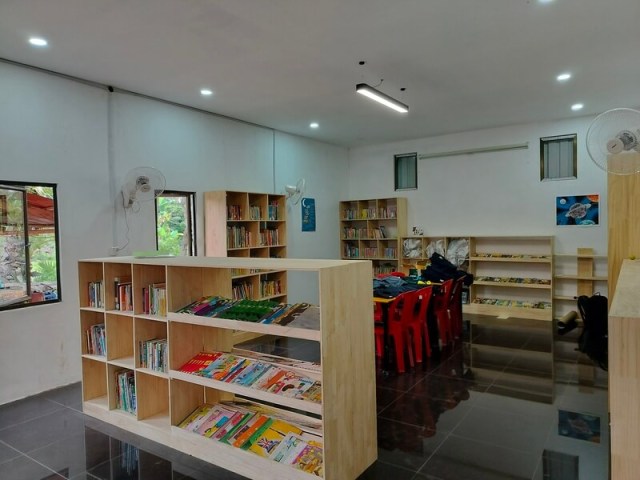 AIS demonstrated its unwavering commitment to education and literacy by donating over 3000 books to the library. These books would serve as a teaching resource for the centre and a treasure trove of knowledge, sparking curiosity and imagination among all readers in the local community. Additionally, in a thoughtful gesture, AIS also donated one uniform for each child, ensuring that they have the means to pursue their education with dignity and pride.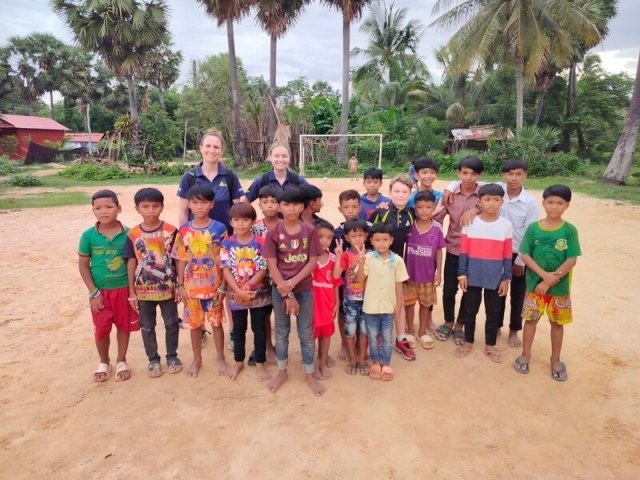 The ceremony itself was a true celebration of collaboration and community spirit. It commenced with the installation of a commemorative plaque, marking the official opening of the library. The significance of this moment was further heightened by a heartfelt blessing from the local monks, symbolizing prosperity and auspicious beginnings.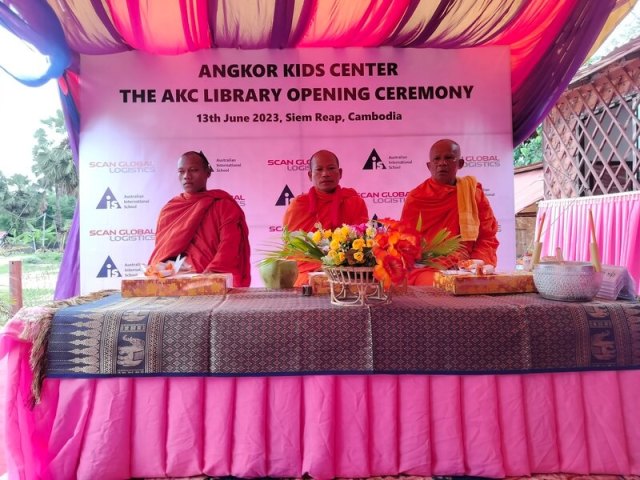 The Library's opening ceremony stands as a testament to the profound impact of generosity and collective efforts. It exemplifies how partnerships between institutions and communities can create opportunities and empower the next generation. As the doors of the library swung open, a bright future filled with knowledge, inspiration, and hope unveiled itself for the children of centre.
AIS looks forward to continuing this meaningful relationship with the AKC. Please visit if you are in Siem Reap and take any more books that you think would be suitable in the library.
A big thank you!
The success of the AIS Community Project Book Drive for Cambodia would not have been possible without the hard work and dedication of many of our AIS staff and students. We extend our sincerest gratitude to those who contributed their time and resources to this initiative and served the wider community.
We also want to thank our partners, Scan Global Logistics and the Angkor Kids Centre, for their unwavering support and efforts in helping us build a community library in Cambodia. Their commitment to this project has been instrumental in making it a reality.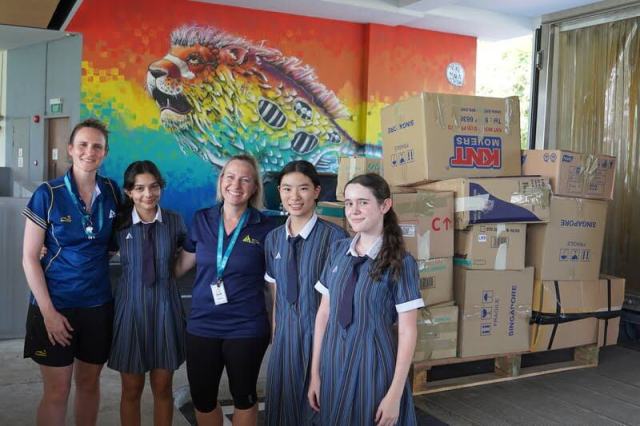 Furthermore, we would like to recognise Sarah Barr, the Secondary School Community Service Coordinator, for her exceptional coordination skills and efforts in bringing this project to fruition.
By working together and supporting initiatives like the AIS Community Project Book Drive for Cambodia, we can make a positive impact on the lives of children and help build a brighter future for them.