Celebration of Learning for Preparation for Secondary Course (PCS) Students
Recognising the Incredible Progress of English Language Students
We recently hosted a remarkable event on Wednesday 21st July 2023 in the Coral Dixon Theatre, called the "Celebration of Learning" for our Year 6, 7, 8, and 9 graduating Preparation for Secondary Course (PCS) students. This special occasion was dedicated to acknowledging the remarkable progress made by our English language students and celebrating their outstanding achievements. At AIS, we take immense pride in the accomplishments of every one of our students.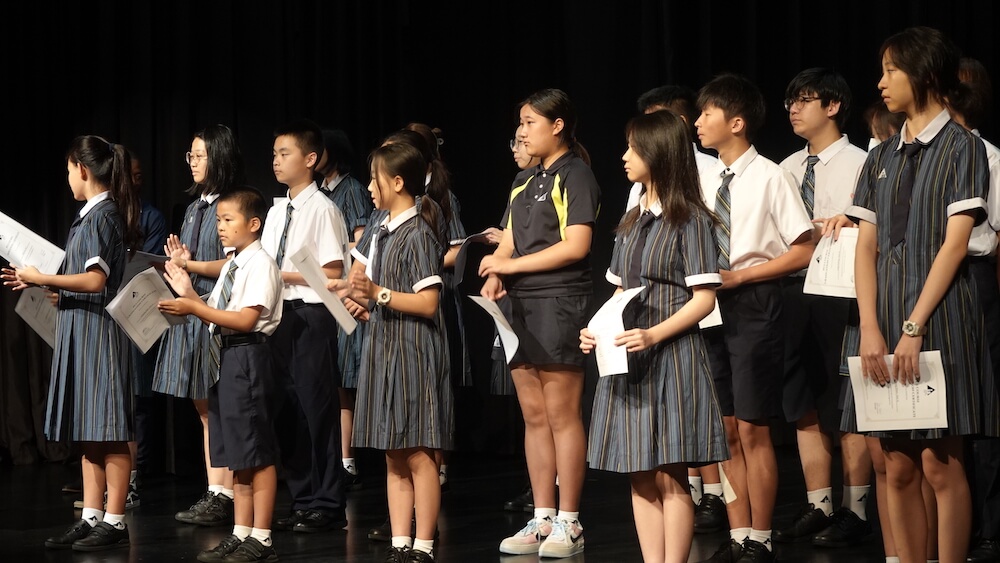 A Significant Milestone in Their Educational Journey
During the event, we witnessed several exceptional PCS students transitioning into the English as an Additional Language (EAL) mainstream program. This transition signifies a significant milestone in their educational journey, showcasing their determination, hard work, and the invaluable support they have received from our team of highly skilled English language educators. We believe that this successful transition reflects the effectiveness of our educational approach and the dedication of our students.
Enhancing the Frequency of this Remarkable Event
In light of the success of our Preparation for Secondary Course (PCS) program and the significant achievements of our students, we are delighted to announce that we have decided to increase the frequency of the PCS graduation ceremony. Previously held every year, this event will now take place every semester. This change allows us to celebrate the remarkable progress and accomplishments of our PCS students more frequently, providing them with greater recognition and encouragement.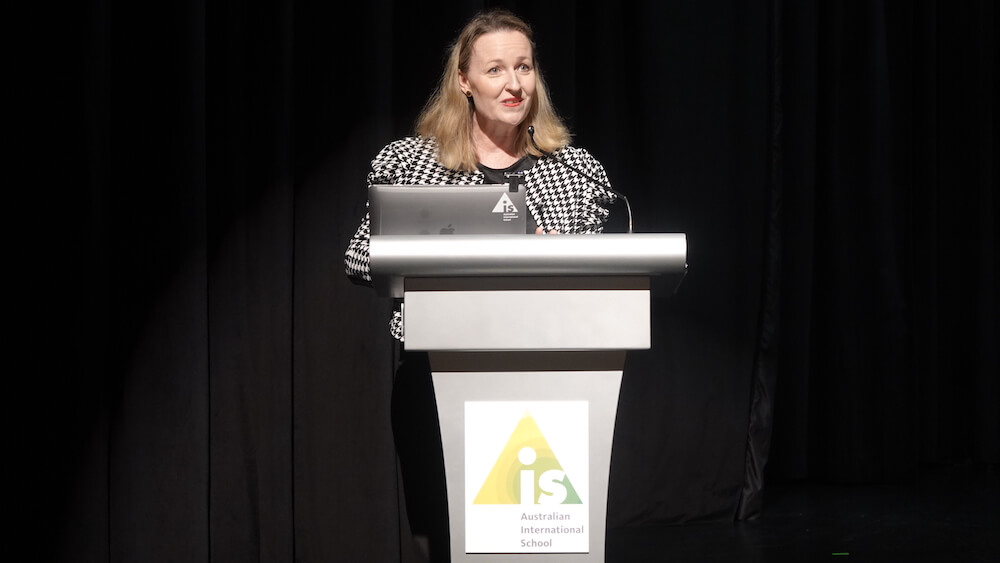 Inclusive and Nurturing Environment
At the Australian International School, we strongly believe in providing an inclusive and nurturing environment for all our students. Our commitment to their growth and development is unwavering, and we constantly strive to create an atmosphere that fosters success. We conduct this ceremony to commemorate the achievements of our PCS students and honour their dedication to their studies. It serves as a testament to their commitment and provides a platform to celebrate their growth and progress.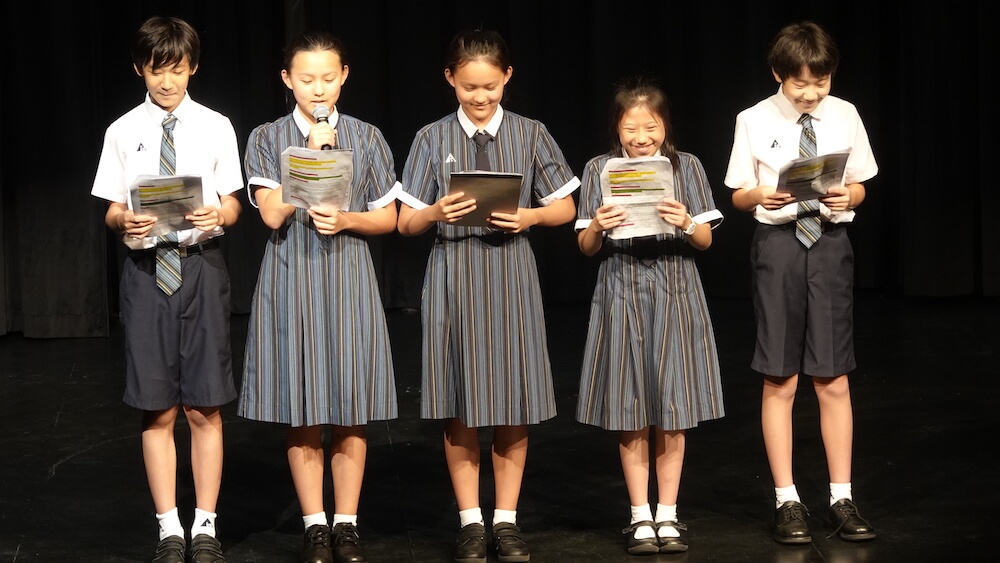 The Impact of Highly Skilled English Language Educators
The success of our PCS students and their transition to the EAL mainstream program can be attributed in large part to the exceptional skills and dedication of our English language educators. Our team of highly skilled professionals is committed to delivering quality education and providing the necessary support to help students overcome language barriers and achieve their full potential.
Looking Ahead: Future Achievements
To all our students, we applaud your exceptional work and commend your achievements. The Australian International School is excited to witness the incredible accomplishments that lie ahead for each one of you. As you continue your educational journey, we remain steadfast in our commitment to providing the guidance and support necessary for your future success.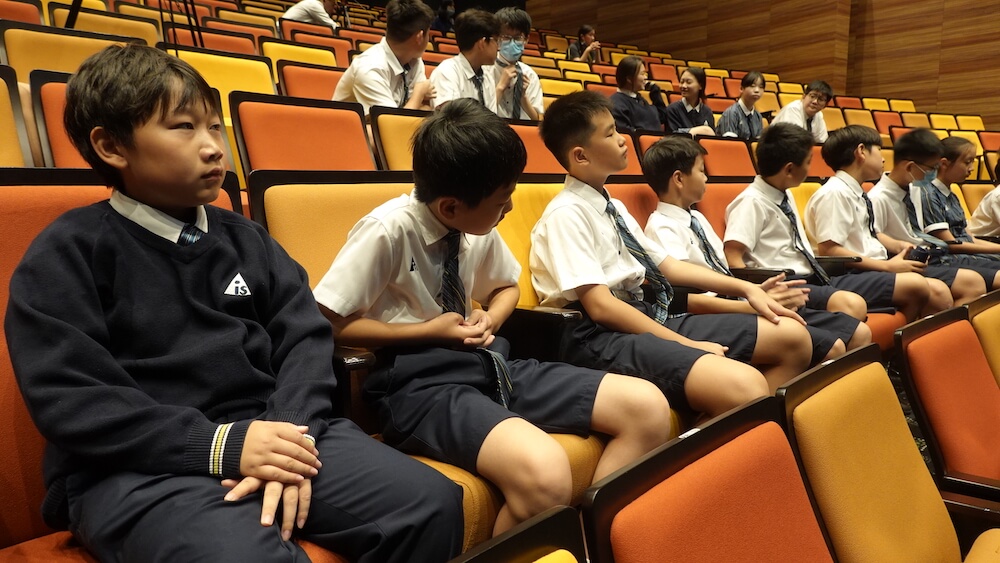 The Australian International School Preparation Course (PCS)
The AIS Preparation Course (PCS) is a comprehensive semester-long academic English program designed for Year 7, 8, and 9 students at the Australian International School (AIS), Singapore. Aligned with the AIS school calendar, the PCS course runs in two sessions from January to June and July to December. This face-to-face program, conducted at AIS, focuses on developing academic English skills across subjects such as Mathematics, Science, Language, and Humanities. Students enhance their reading, writing, listening, and speaking abilities, essential for accessing mainstream AIS classes.
The PCS program not only emphasises academic growth but also fosters students' social and emotional development. AIS's core values of respect, achievement, and opportunity are integrated into the pastoral care program to support students in their overall well-being. With a faculty at the forefront of English language acquisition pedagogy and classroom techniques, AIS offers a range of content-rich courses that cater to students' scholarly, emotional, and linguistic needs, empowering them to excel at the next level. To learn more about the course click here.