Navigating the Admissions Process for International Schools in Singapore
Choosing the Right International School
When it comes to providing quality education and a global learning experience, Singapore has become a sought-after destination for international students. With its diverse culture, excellent academic institutions, and safe environment, Singapore offers a promising educational landscape. However, navigating the admissions process for international schools in Singapore can seem like a daunting task. This article aims to guide parents and students through the process, providing valuable insights and tips for a successful journey.
Researching Available Options
The first step in choosing the right international school is to conduct thorough research. Take the time to explore different schools and their programs, school values, curricula, teaching methodologies, facilities, and extracurricular activities. Consider your child's specific needs, interests, and academic goals. Shortlist the schools that align with your requirements and preferences.
Understanding the Curriculum
International schools in Singapore often offer various curricula, such as the International Baccalaureate (IB), the International General Certificate of Secondary Education (IGCSE), or country-specific curricula like the Australian, British or American systems. Understand the strengths and focus of each curriculum and assess which one best suits your child's learning style and future aspirations.
Visiting Schools and Attending Open Houses
Once you have identified potential schools, arrange visits and attend their open houses if possible. These visits provide an opportunity to see the school's infrastructure, meet teachers and administrators, and get a feel for the overall environment. Pay attention to the facilities, class sizes, student-teacher ratios, and the interaction between students and teachers. Here are 10 questions to ask on a school tour.
Evaluating Admissions Criteria
Different international schools have varying admissions criteria, which may include academic assessments, interviews, and submission of previous school records. Familiarize yourself with the requirements and prepare accordingly. Ensure that you have all the necessary documents and meet the deadlines for applications.
Understanding Singapore Visa Requirements and Application Timeline
To ensure a smooth process for your child's enrollment in a Singaporean school, it is crucial to be familiar with the Singapore visa requirements and application timeline. The Immigration & Checkpoints Authority (ICA) or the Ministry of Manpower (MOM) are the best sources for obtaining accurate visa information. It is essential to apply for the visa in a timely manner to avoid any delays in your child's school admission.
Preparing for Entrance Examinations and Interviews
Some but not all international schools in Singapore require students to undergo entrance examinations or interviews to assess their academic abilities and suitability for the school. Prepare your child by reviewing their current academic material, practising sample questions, and conducting mock interviews. This preparation will boost their confidence and enhance their chances of success.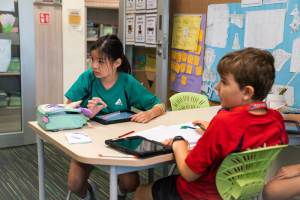 Understanding the Admissions Process
Now that you have chosen the right international school, let's delve into the admissions process itself. Each school may have specific steps and timelines, so it's essential to carefully follow their instructions. The following steps provide a general overview of the process:
When to Apply
It is recommended to apply as early as possible but at least 6 months in advance of the expected start date to avoid disappointment. The level of competition varies depending on the popularity and reputation of the school. Some schools have limited vacancies and a high number of applicants, making the process more competitive.
Submitting the Application
Complete the online application form accurately and submit it along with the required documents (e.g. passport copy, birth certificate, reference letter, 2 years of academic transcripts, and medical records if any). Double-check that all information provided is correct and up-to-date.
Application Review
Once the school receives your application, they will review it thoroughly. This process involves assessing your child's application and can take anywhere from 2 weeks to 2 months. The school will evaluate whether your child meets their admissions criteria.
Entrance Examinations and Interviews
If required, your child will undergo entrance assessments and interviews. Some schools require children to sit Cognitive ability tests upon application review other schools conduct the tests after the enrollment. Most assessments are Cognitive ability tests to assess abilities involved in thinking (e.g., reasoning, perception, memory, verbal and mathematical ability, and problem-solving). Other assessments would be English Proficiency tests for non-English 
Speaking students. Most assessments test Cognitive ability to evaluate abilities involved in thinking (e.g. reasoning, perception, memory, verbal and mathematical ability, and problem-solving). Ensure your child is well-prepared and encourages them to be themselves during the interview process.
English Proficiency is essential for most international schools in Singapore as English is the primary medium of instruction. For non-native English speakers, some schools may require English language proficiency tests or interviews to assess a student's language abilities.
Admissions Offer
After the review and assessment process, and your child's applications is approved, the school will send out placement offers to successful applicants. The offer will specify the terms and conditions, including the acceptance deadline and payment details. Take note of these deadlines and promptly respond to secure your child's spot. Subject to visa application you will be able to start school, regardless of agreed start date. 
Acceptance and Enrollment
If your child receives an offer for a place in the school, it's time to accept it by signing the Student Contract, paying the upfront fees and completing the enrollment process. Ensure you understand the Contract, payment structure, including tuition fees, security deposits, and any additional expenses. Once the enrollment is complete, you can start preparing for your child's transition to the new school.
Tips for Success in the Admissions Process
Navigating the admissions process for international schools can be challenging. Here are some tips to help you and your child succeed:
Start Early: Begin researching and shortlisting schools well in advance to allow ample time for thorough evaluation and preparation.
Plan Visits: Visit the shortlisted schools to gather first-hand information and assess their suitability for your child.
Be Prepared: Familiarize yourself with the admissions criteria and requirements of each school. Prepare your child for exams and interviews.
Be Genuine: Encourage your child to be authentic during interviews. Highlight their unique qualities, interests, and achievements.
Seek Guidance: Consult with the school admissions team, current parents, or alumni to gain valuable insights and advice on the admissions process.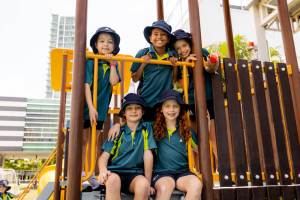 Australian International School
The Australian International School (AIS) in Singapore is a renowned educational institution that offers high-quality international education. With an Australian curriculum and a focus on holistic development, the school provides a nurturing and stimulating environment for students. Navigating the admissions process for the Australian International School involves thorough research, understanding the multiple pathway options, visiting the school and meeting admissions criteria. If you wish to enquire about enrolling at AIS, please contact us here.